22/04/2015
Still a lot left! ..... Artist David Farrant
Still a lot left! ..... Artist David Farrant

I fell sick, cried, got up,
I knees and elbows into the blood is broken,
and my mother, fondling quivering lump,
whispered, "you learn to walk, my daughter!"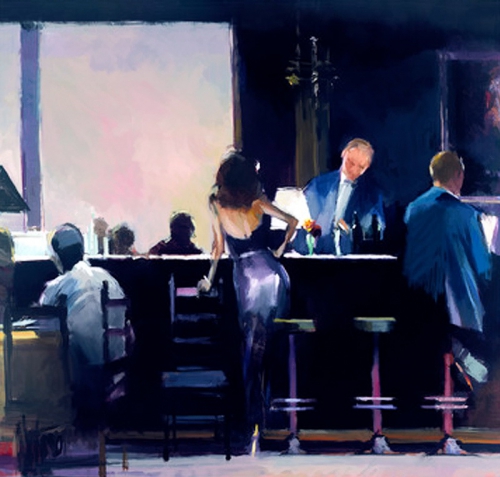 Knees in order - Walking without coward,
but stumble and - shattered soul! ..
Fragments in the newspaper estimates carefully
I folded my pentamino easy:
Here is a place of love and hope, that - faith,
here it is - the habit, and this - manners,
then place the cares and sorrows, then - sorry,
Well, look, many more left!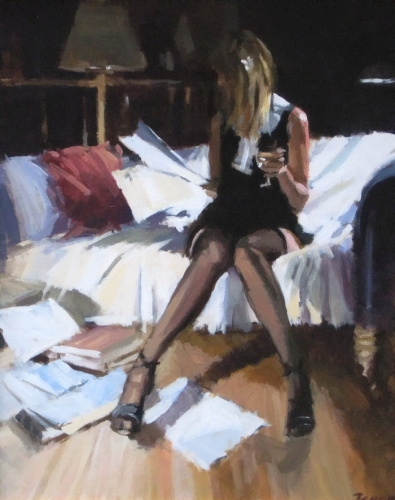 Dignity, pride, contempt of philistinism,
and these fragments - my Brainwave ...
Here dimmed, and there - lost,
I do not pour tears - many more left!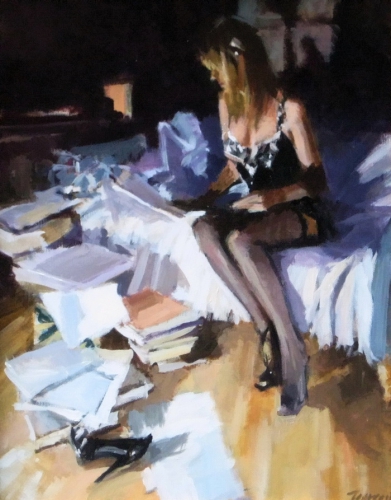 Cruelty and cowardice - metal grains
(With asphalt because everything I stoned!) -
and envy and meanness and greed crumbs
crawling like, looking for places like fleas.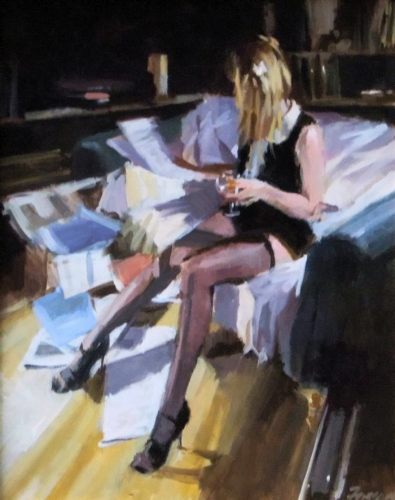 I will not let them get a little deeper,
I'd rather crush your soul again -
Clash with sill hard and rough,
and then take seven times magnifying glass
Rinse the pieces so that every little
lay down and say, "There are many more left!"
@ Marina Khlebnikov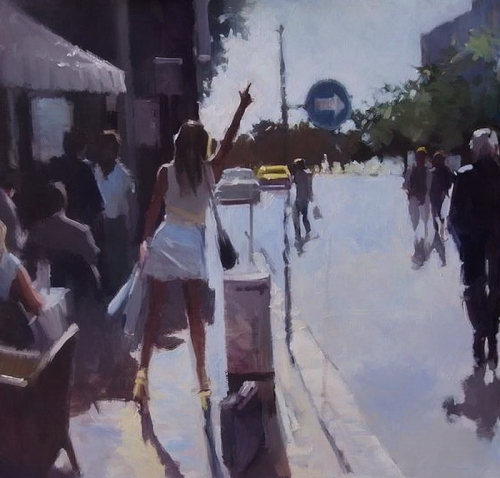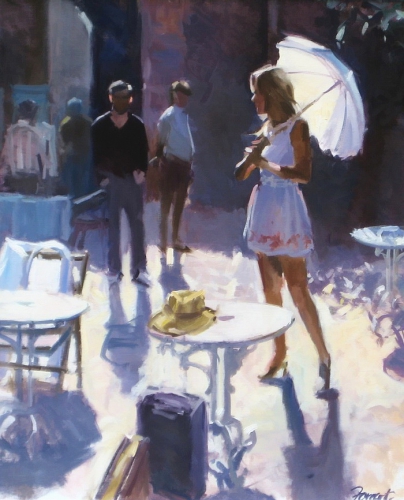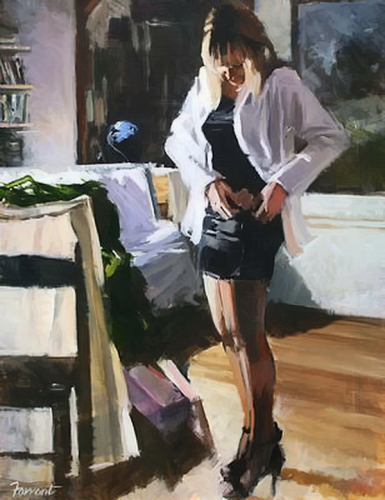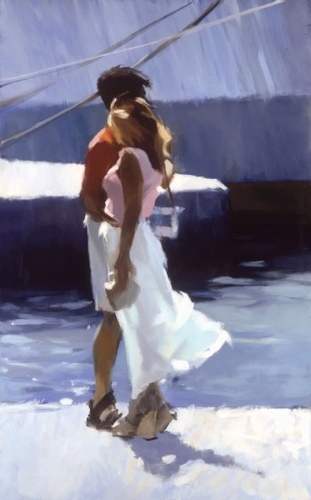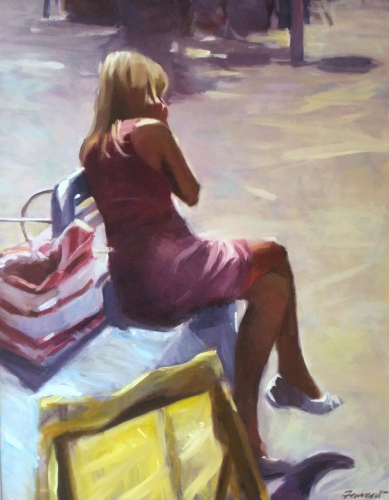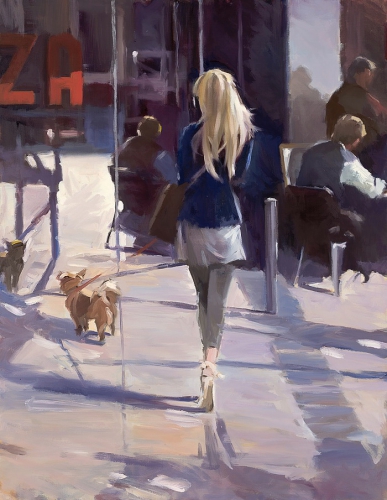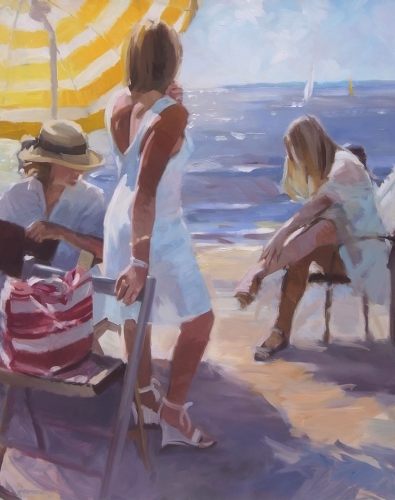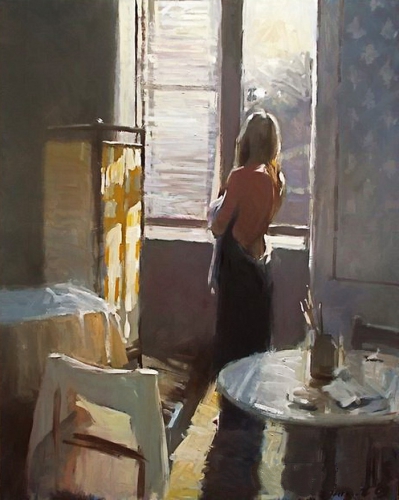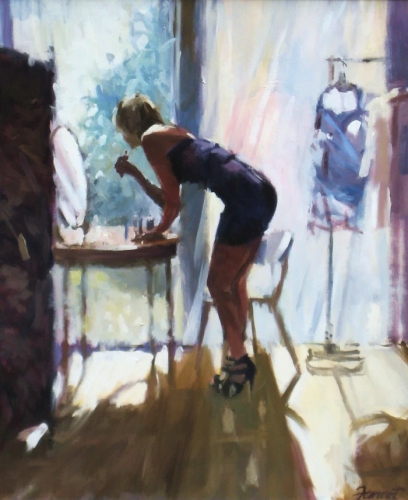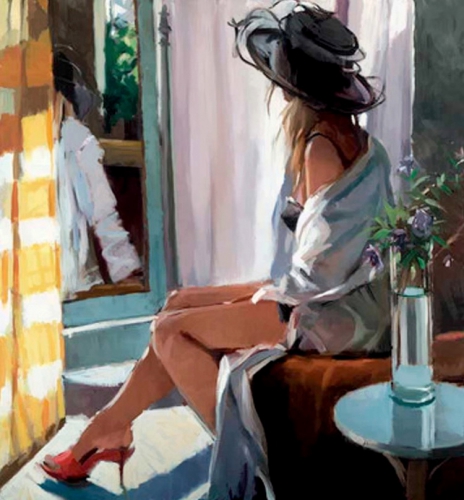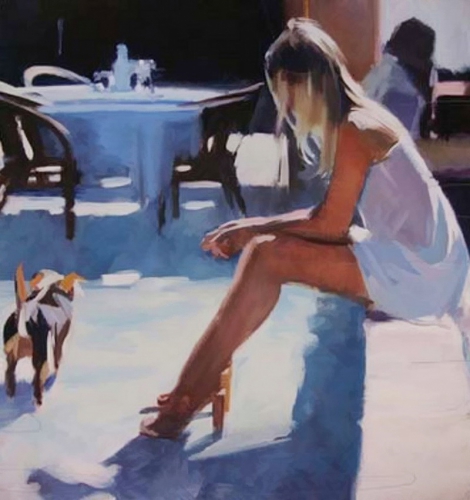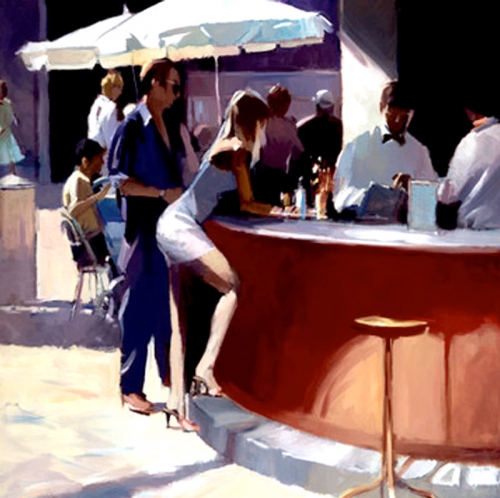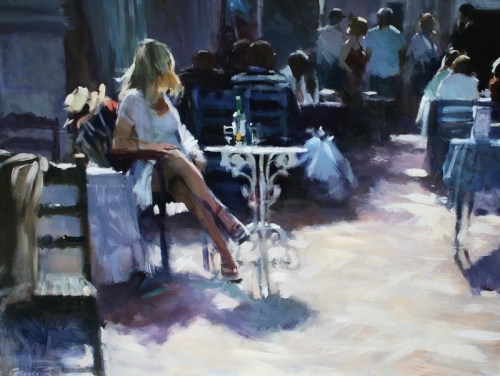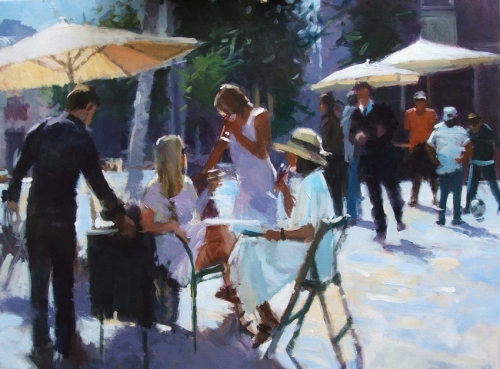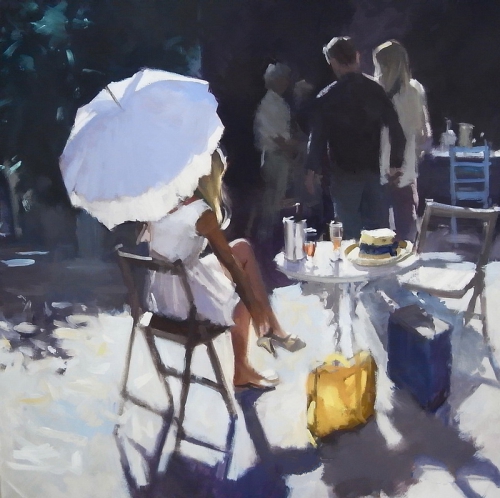 David Farrant was born in London in 1938. Learning the art was held at Central St martin's College of Art, Since then, his career has included an exhibition at the National Portrait Gallery in London gallery portrait of the Royal Society, numerous portraits to order are in private collections around the world. Currently David keen on figurative oil painting. In his works, the artist likes to hint at the story, drawing inspiration from everyday scenes.

Life in Art and chose the artist's son - Jim Farrant