20/04/2015
Shining picture of artist Alexander Maranov
Receive messages on the diary post.


Happiness - it's something that is always with you. Shining picture of artist Alexander Maranov



This - raindrops. This - the glare of fire.
This - shimmer. And flying in reality.
This is - something that everyone knows.
And no one knows!

From the book reviews the exhibition A.Maranova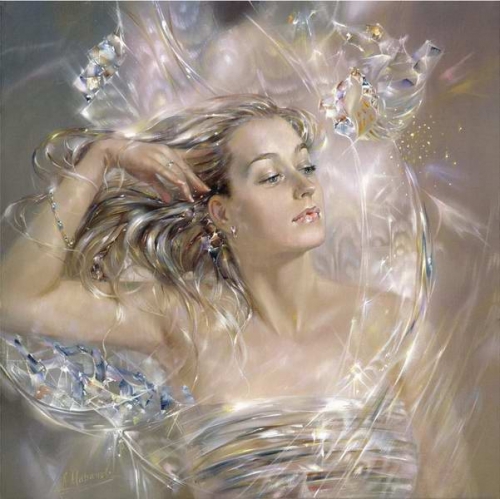 Desire

Vivaldi - Adagio



The longer you live in this world, the more you realize that happiness - is something that is always with you. We just forgot (I - forget you - I forgot - they are forgotten, but now I remembered and will never forget) that happiness - it's almost like a match: it is always with you - now they just lay down in your pocket or lining. But it is still HERE.

And neither of whom is independent. Or from someone else's love or from our luck, nor from our state of affairs, nor of our non-loneliness. It - just is. Even though we are often unhappy. This is our internal skeleton, the skeleton, the blood, the calcium in our bones and a constant background is ironic in our minds.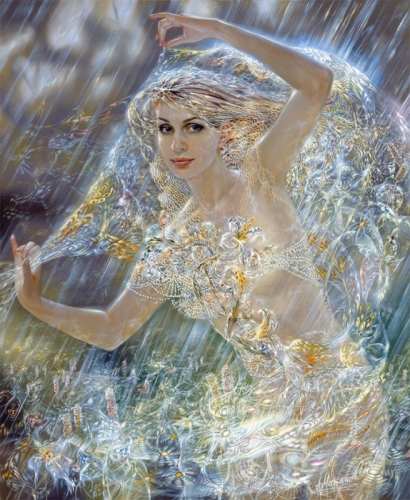 Legends of the forest

Just do not forget: that happiness is so shrill and inherently so unbearable that when a person is experiencing it, it starts spinning like balls, which are tied to the neck thundering tin. Cool to only this happiness with yourself throw. Because happiness all seen (and thus shamefully), because it is very loud and unusual (and thus interferes with sleep, more precisely, even lie interfere) ... Because you from it - can not escape.

@ Dmitry Vodennikov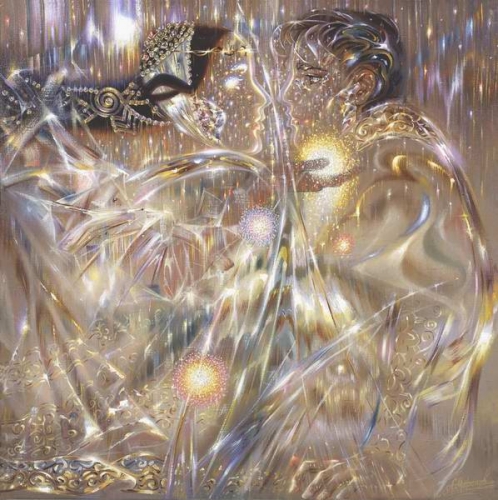 Face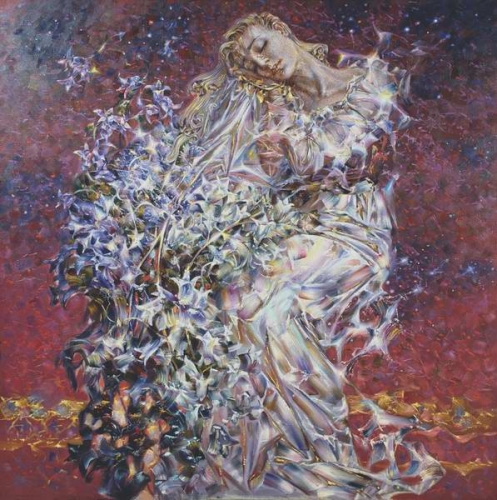 Margaret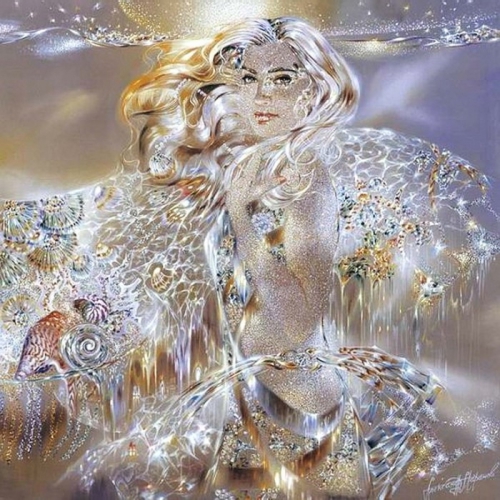 Muse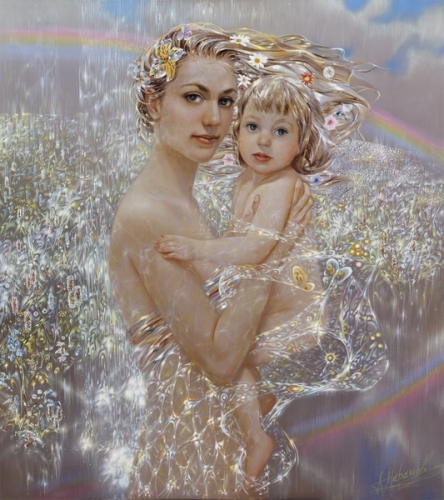 Sunny Wind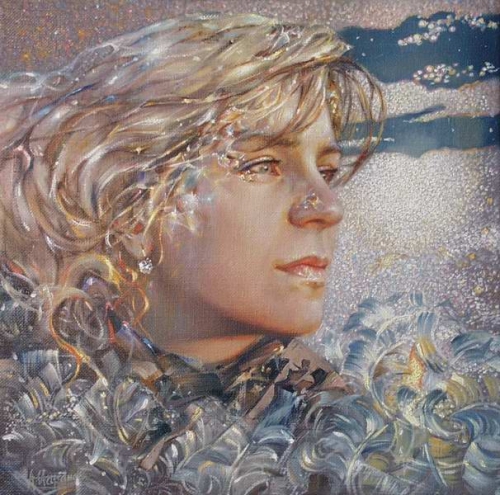 Winter evening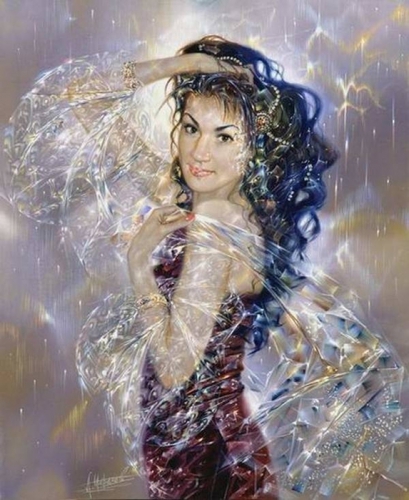 Daydream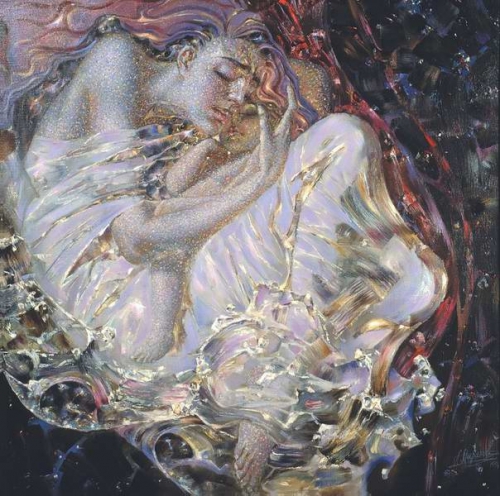 Lullaby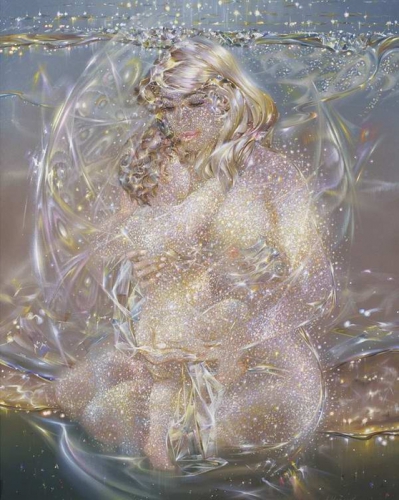 Madonna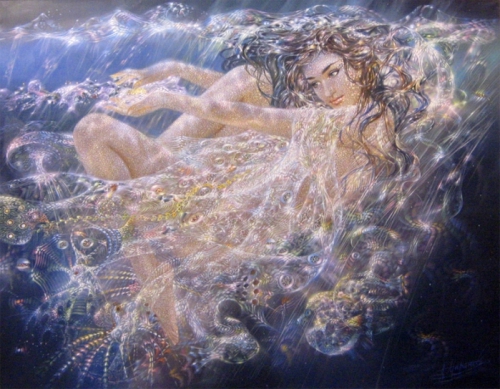 Water World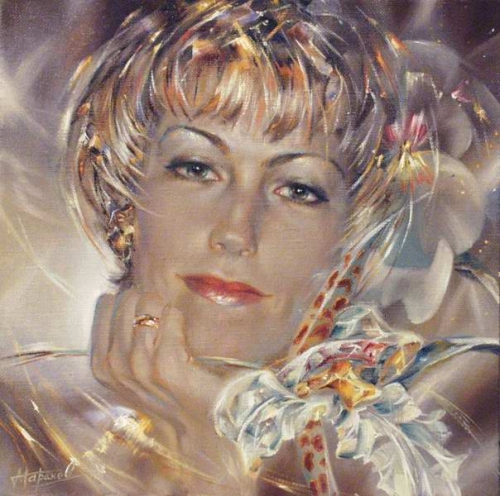 Portrait with a rose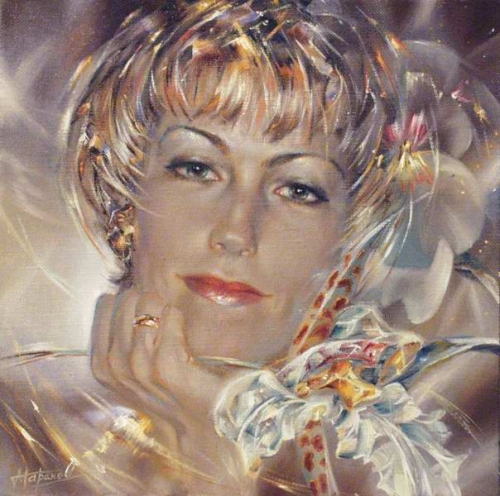 Portrait with orchids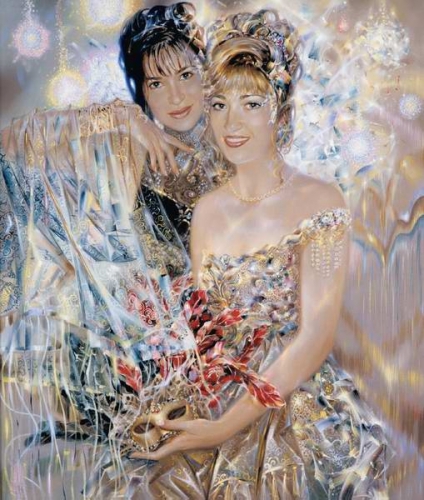 At the carnival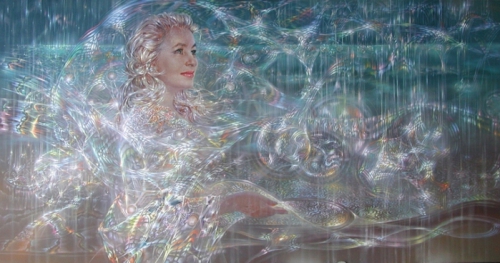 Lodestar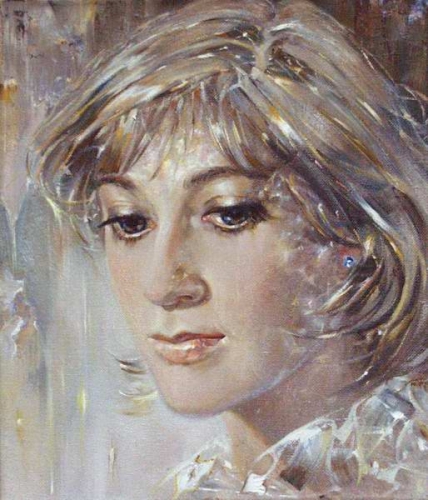 Mood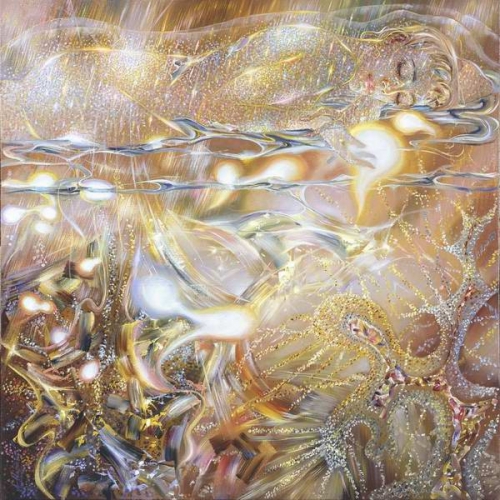 Dream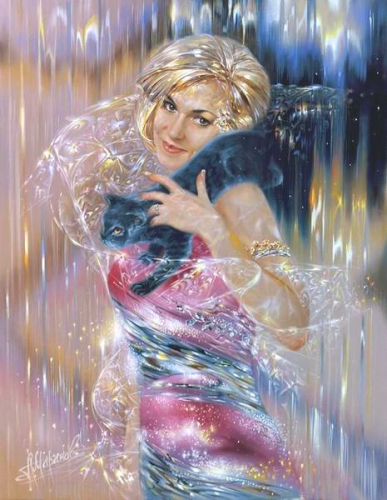 Portrait of a British cat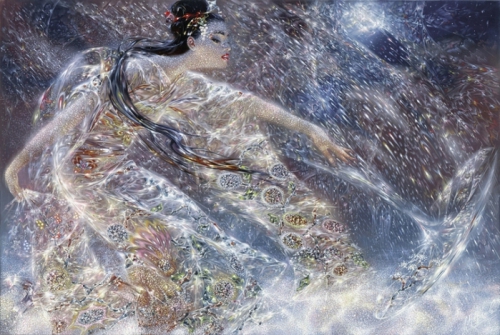 Spring Dance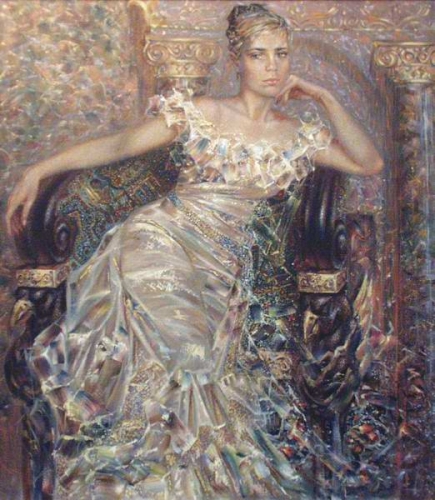 By the fireplace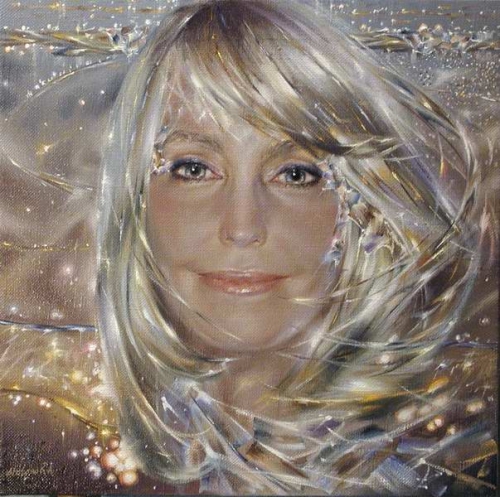 By the sea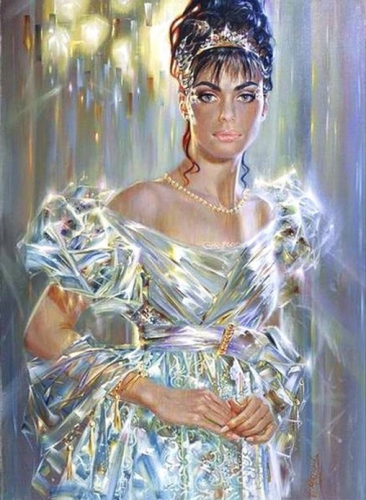 At the ball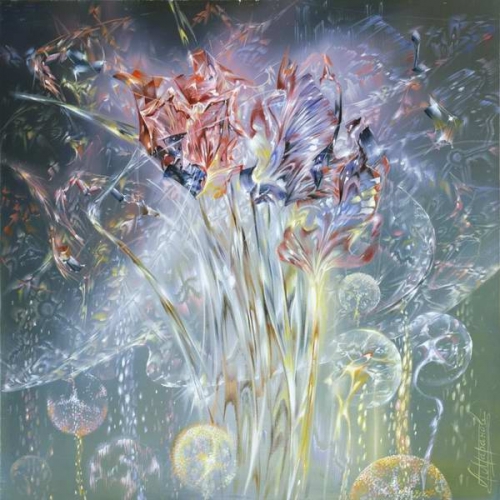 Fragrance of flowers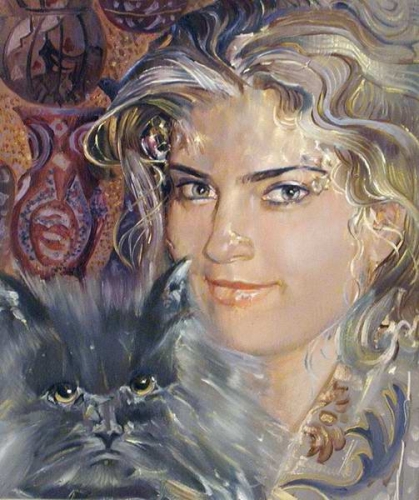 Portrait of the Persian cat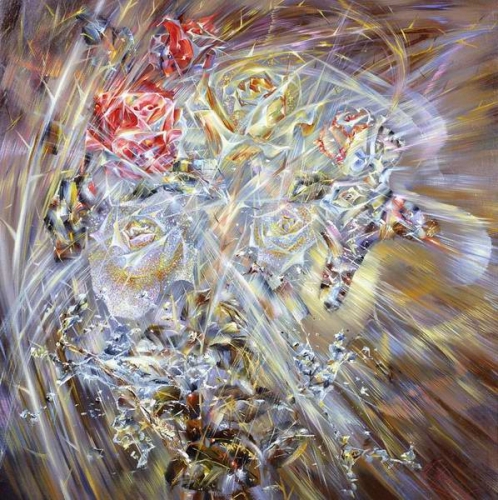 World of Roses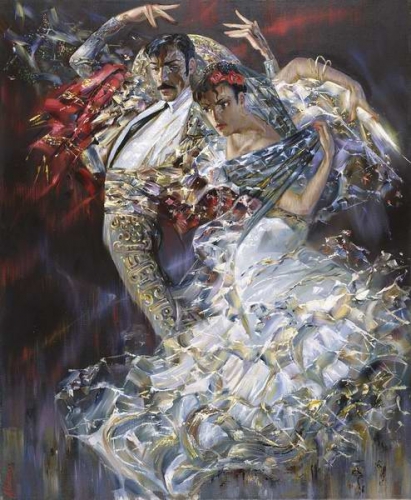 Spanish Dance


Maranov Alexander was born in 1962 in Tashkent, Uzbekistan. In 1977 he entered the Tashkent Art School named after PP Benkov. He is fond of music, and philosophy. Journey through Central Asia and Russia. In 1981 he graduated from the school with honors. Continued his studies at the Tashkent State Theatre and Art Institute named after AN Ostrovsky. Since 1984, participates in all-Union and international exhibitions. In 1987 he graduated with distinction A.Maranov Institute (Book Graphics Department, led by Professor N. Paca). Participates in the All-Union Exhibition of the best diploma works of art colleges of the USSR in Minsk. Diploma works acquired by the museum East, Tashkent.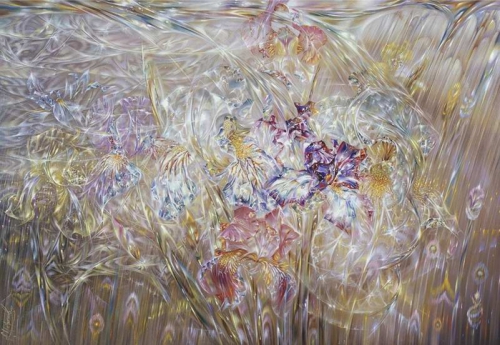 Irises


In 1988 Maranov admitted to the Union of Artists of Uzbekistan. Teaches painting at the Tashkent State Institute of Theatrical Art. In 1992 he moved to Moscow. Begins work on a cycle of "The Shining." In 1995 he was admitted to the International Federation of artists to UNESCO. Participates in all-Union and international exhibitions. In particular, the personal and collective exhibitions at the Museum of NK Roerich's Central House of Artists on the Crimean Val, House of Artists in the Kuznetsk bridge, "Art Salon in the Arena?, ?LuxArt Salon?, as well as municipal and private galleries of Moscow. His works are in the museum NK Roerich (Moscow), Museum of Oriental Art (Tashkent), the Academy of Arts (Tashkent), corporate and private collections in Russia, USA, Germany, Spain, Croatia, France, Switzerland, Italy.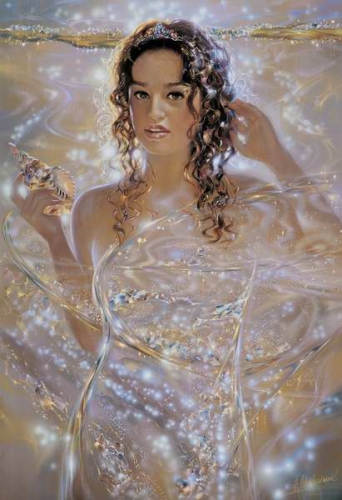 Motion


Moscow, 1997, Artist's House at the Kuznetsk bridge. Moscow's first solo exhibition of the artist-painter Alexander Maranov, a series of works titled "The Shining", "Margarita", "Daughter of the Sun", "World incoming", "Lullaby" ... The first visitors ... Puzzled, literally shock .. .

Invisible energy, the physical laws of light, mystery harmony, heaven and earth, outer and inner, love, suffering, beauty, entwined in a web of glowing lines - the reality of the creative world of Alexander. "Heat ... harmony ... peace ..." - write in the guestbook. And again: "From this room you do not want to leave. I would like to sit and watch ... "," After a hard day on the hit show, and as if washed with clean water ... "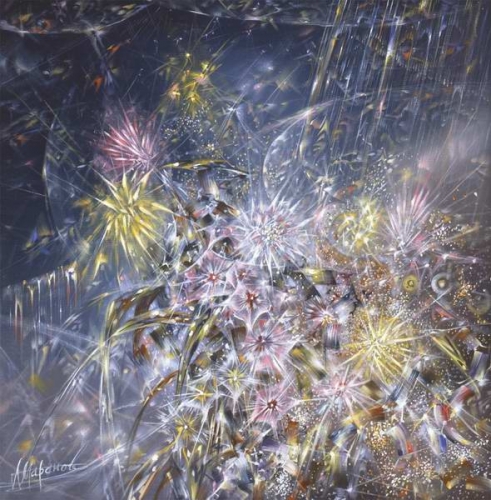 Bouquet


So Moscow discovered Alexander Maranov - artist unusual, bright, memorable and mature. It is compared with Vrubel, El Greco, ?iurlionis ... Critics rank to the Symbolists and neo-romanticism. Yet creativity Alexander Maranov - a unique phenomenon in modern Russian culture. And the essence of it in the difficult to grasp the spiritual realm, which is associated with the concept of mission in life a true master ...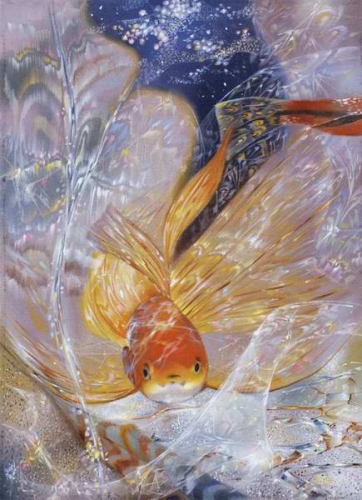 Gold fish


Here is what the artist says about himself:


"My parents - natives of the village Petrakovy that on the Volga River, near Uglich. In difficult fifties went to work in the city of Tashkent bread, so yes there and stayed. In 1962 in Tashkent and I was born. The first time he took a pencil in seven years . It turned out, they say, well, so my mother took me to the children's art studio. All free time devoted to painting. In the end, the family council decided: to be an artist to me. This is the choice never in my life did not regret. "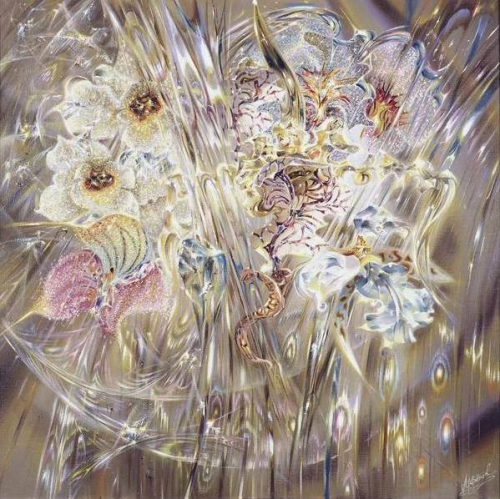 Orchids


"In 1981, I graduated from Tashkent Art College, and in 1987 - Tashkent State Theatre and Art Institute. All these years, worked very hard, 16-18 hours a day. In addition to the mandatory assignments: drawings, sketches, drawings - to educate ourselves, delved into the intricacies of the art technology and modern masters of the past centuries, tried to open the mysteries of color, experimenting. My early paintings were very "material".

Changes occurred later - in their early thirties, when because of the large problems in his personal life, I went from Tashkent to Moscow. It was at this time after painful reflection about the meaning of life, the true vocation of the artist, on his mission came to me knowing in an instant overturned all my life - I opened Shining. "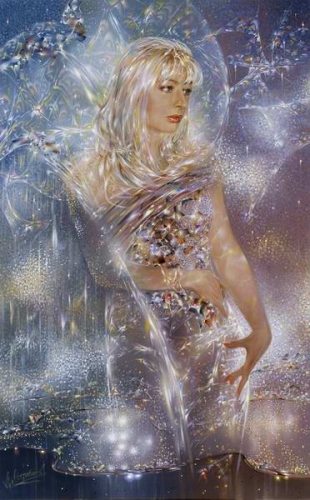 Mirazh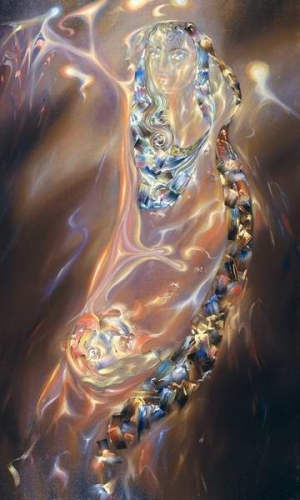 Doch Sun




"My dream is to convey to people the beauty of Radiance, which saved me and introduced to the wonderful world of beauty and tenderness, which is so lacking now the man and what he seeks to ..."

"How are born the images captured in the pictures? Sometimes impressed works of fiction. For example," Lullaby "and" Margarita "were written after serious reflection on the" Faust "by Goethe. Sometimes during the sketches, drawings comes a certain image ...
Many works were born to the music of Bach, Vivaldi, Tchaikovsky - turn off the lights, close your eyes and surrender to the will of musical waves, inch by inch "monitor" their future work and, while it does not appear inner vision as a single whole, in every detail, complete with composition, do not rise to the canvas. Sometimes it requires more than one month ... "