11/09/2014
Drink some tea ..... artist - illustrator Anna Silivonchik.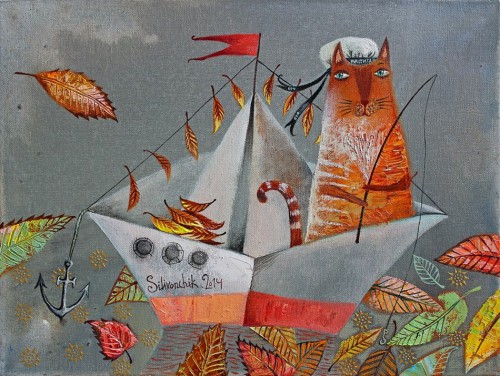 ... and want you to brew tea with spices this rainy autumn? scent of cardamom and cinnamon remind you of sunny summer ... ginger and nutmeg will warm to these colds days and evenings ...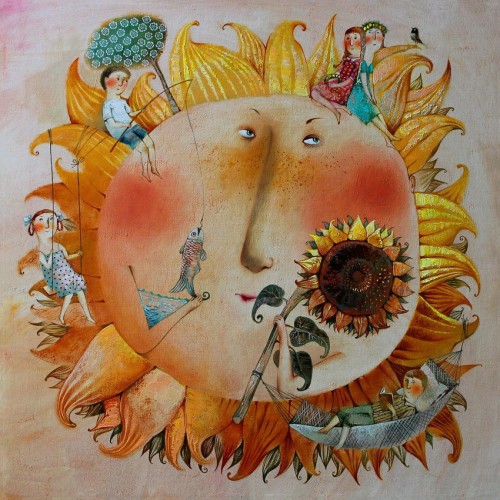 even add a drop of tenderness that your thoughts become light and airy ... like a flock of small butterflies ... ... and maybe you will come to the new, warm Tales ...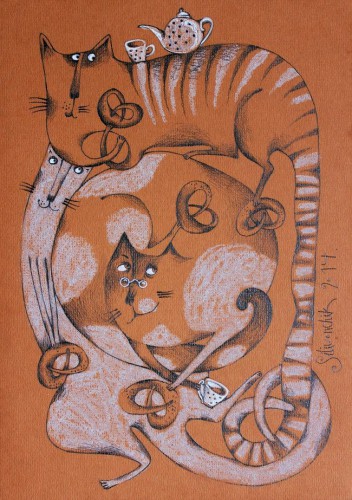 Tea with pretzels from Anuta Silivonchik

Nice to get up early in the morning,
With jam tea pohlebat.
Pleasant tea and evening.
Pleasant in the cold and in hot weather.
And alone, and with the people,
And just like that, and with a sandwich,
With cheesecake or pretzels,
With lemon or milk.
Green, black, herbal,
In bags and loose.
Inside becomes warmer,
Spiritual, sweeter, more fun -
Just pour tea into the cup.
All adult uncle and aunts
Teas are driven at work.
And the girls, even decent,
It is of a pretty,
Consider an invitation to tea
tempting offer.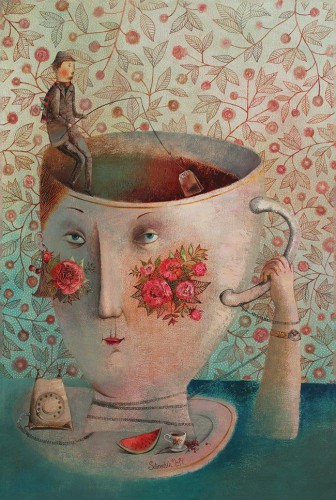 drink some tea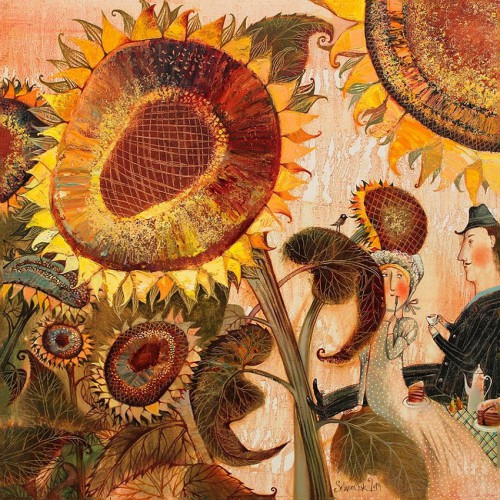 white seeds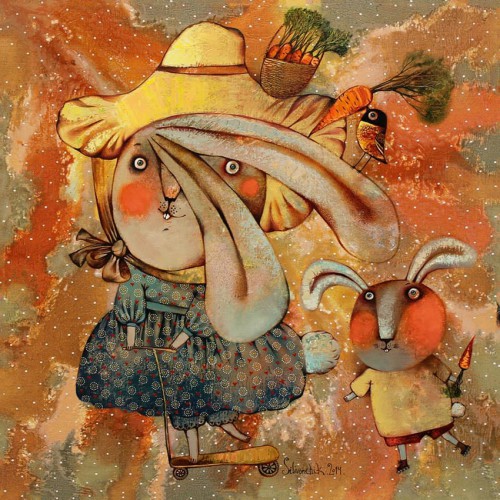 With a breeze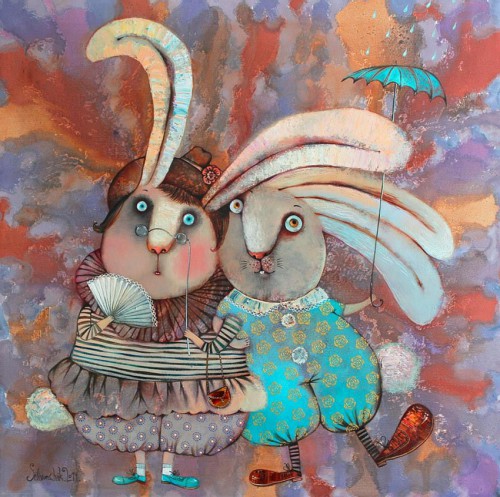 wet hares



People are waiting for something.
Pending live.
In anticipation of a painful,
Waiting for the weary,
In anticipation of anxiety,
And, sometimes, hopeless,
Waiting for the perfect
And, sometimes, not in vain.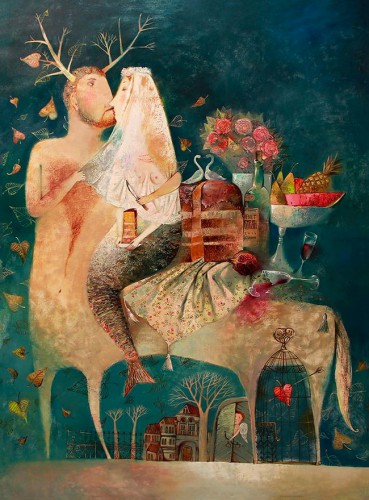 Waiting for something amazing,
Waiting for something surprising.
They are waiting for the winter summer.
In summer, winter waiting while.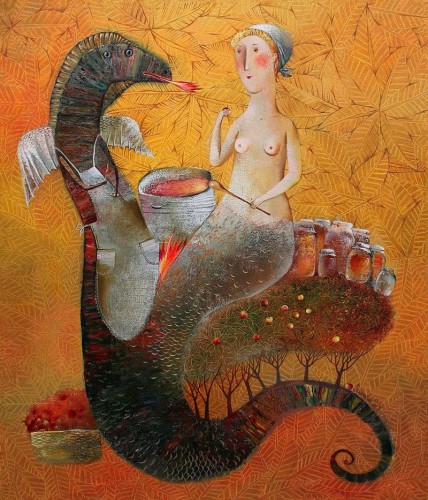 Waiting for the tram and happiness waiting
Waiting when the rains pass.
One hopes that will brighten all,
Better, sweeter, more fun.
Waiting for life passes.
Nothing happens ...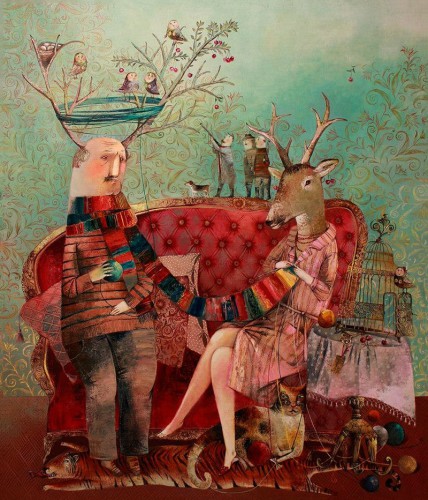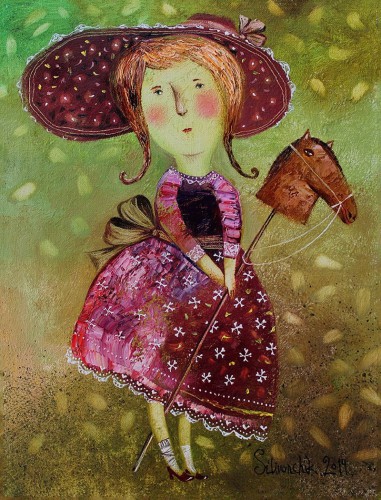 I've got a suspicion:
All women, I think, without exception,
(This is for some reason)
Of course, like to a man ran after them.
Also, I honestly want to tell you:
Which conceal, why hide it?
Naturally, the women all like
Men are all, without exception, enjoy.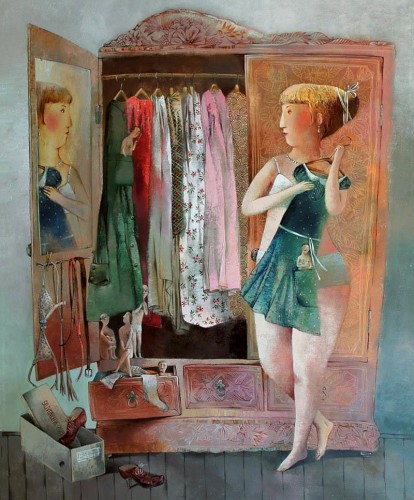 To whom it may not like it
Men are all, without exception, like it?
And those that say they do not like
Men are all, without exception, like
Just shamelessly lying.
(Apparently, it also is kakie0to causes)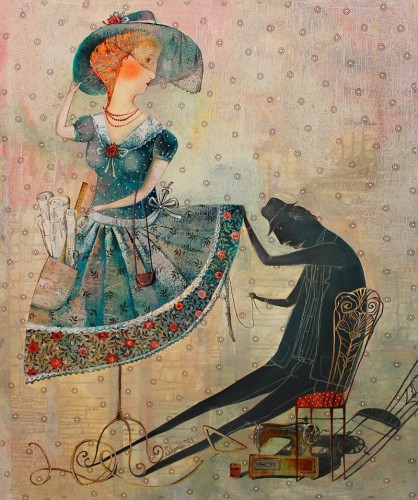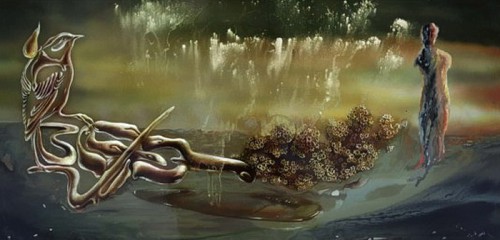 Dinner with seafood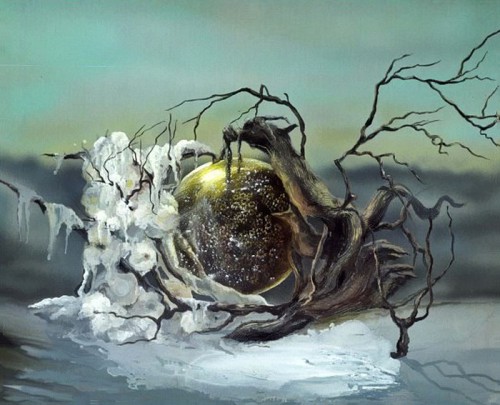 My chick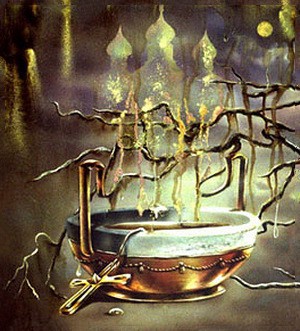 moored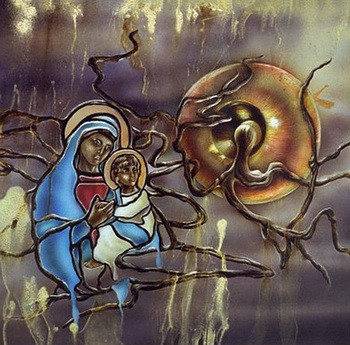 picnic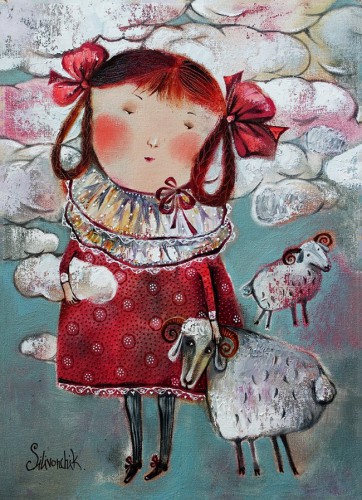 Draw me a sheep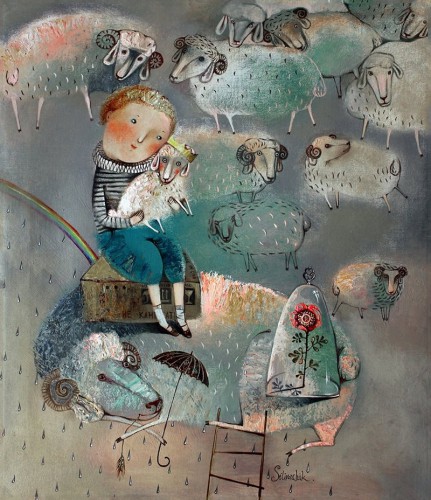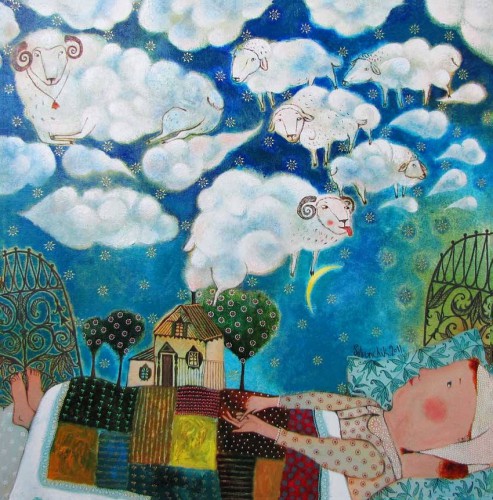 Silivonchik Anna D. was born in 1980 in the city of Gomel. He currently lives and works in Minsk. Graduated Republican Lyceum of Arts in Minsk, the Belarusian State Academy of Arts (Department of easel painting). In 2008 Entered into Belarusian Union of Artists. Awarded the medal "Talent and Vocation" international alliance "Peacemaker." His works are in the National Museum of the Republic of Belarus, the Museum of Modern Art (Minsk), the Museum of Contemporary Russian Art (Jersey City. USA), the funds of the Gomel Palace and Park Ensemble (Gomel, Belarus) and private collections in Belarus, Russia, France, USA, Japan, Israel, Italy, Germany and Poland. by oil paintings art maker