02/12/2014
Nesmejanov Victor A. (landscape)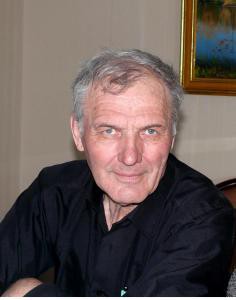 Born on March 3, 1940. At the station Berdyaush YUUZHD Chelyabinsk region.
He was always drawn to paint. In school, worked in the circle created by drawing art teacher.
In 1968 he graduated from the Nizhny Tagil mashinostoroitelny College with a degree in mechanical technician. He worked at the Ural Wagon Plant design engineers.
In 1979 he arrived in Togliatti in the WHA, where until 2007 he worked as a design engineer.
The artist has exhibited his work at the workplace, where he worked. Thoroughly started in the art of painting carnival since 1988.
Cultivate the study of the works of the great masters of the past and present. Not a few copies to understand the technique of writing. Many of the recommendations and advice from the Internet takes on painting and literature.
In his work, the artist takes the direction of the traditions of Russian realistic school of painting.
Theme: landscape, still life, portrait.
Many of the artist's works are in private collections tolyatintsov in other cities in Russia and abroad.