08/12/2014
Ivan VI Emperor of Russia (1740-1741)
5th Emperor and Autocrat of all Russia
(12 (23) in August 1740, St Petersburg - 5 (16) in July 1764, Shlissel'burg)
Ivan VI Antonovich (Antonovich John) was born (12) August 23, 1740 in St. Petersburg. He - the son of Anna Leopoldovna (niece of Russian Empress Anna Ivanovna) and the Herzog Anton Ulrich of Brunswick, the great-grandson of Ivan V. First, the sources referred to as John Ivan III (the count goes from the first Russian Tsar Ivan the Terrible), and later established a tradition of historiography call him Ivan (John) VI, considering it from Ivan I Kalita.
Anna Ivanovna
Empress and to All-Russia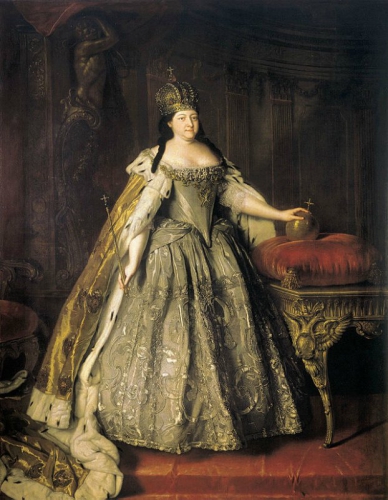 Childless Empress Anna Ivanovna of death has not been able to decide who to leave the throne. Ivan was born at the very end of her reign. She wanted to leave the throne for the descendants of his father Ivan V and was very afraid that he might go to the descendants of Peter I. Therefore, in his will stated that the heir is a minor, Ivan Antonovich, and in case of his death - Anna Leopoldovna other children in order of precedence in the event of their birth.
After the death of Empress two month Ivan Antonovich, was proclaimed Emperor of Russia under the regency of the Duke of Courland EI Biron.
Ernst Johann von Biron (Ger. Ernst Johann von Biron; November 23, 1690 - December 28, 1772) - a favorite of the Russian Empress Anna Ivanovna, regent of the Russian Empire in October-November 1740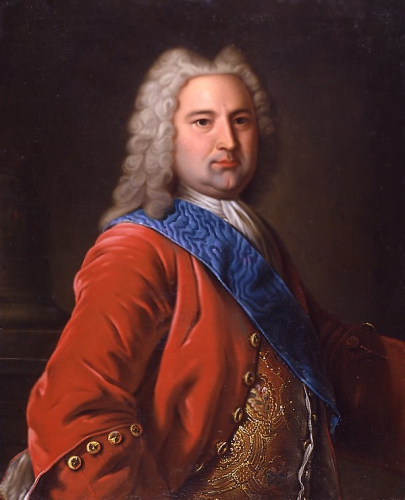 But within two weeks after the accession of the infant in the country there was a coup, in which the guards, led by Field Marshal Munnich, Biron was arrested and removed him from power.
In November 1740 the new regent infant emperor was his mother - Anna Leopoldovna.
Grand Duchess Anna Leopoldovna - ruler of the Russian Empire from 9 November 1740 to 25 November 1741 for minor Emperor Ivan VI of Mecklenburg Housing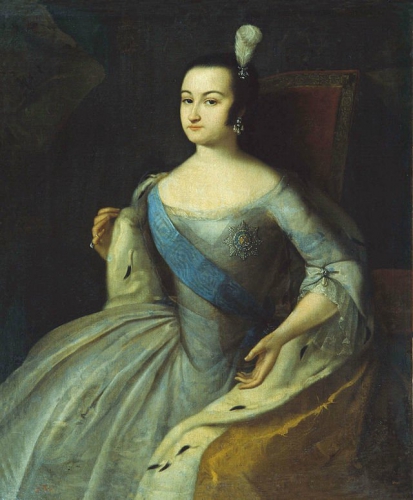 In political terms, it does not play any role, besides unable to govern the country and living in illusions Anna soon transferred all power Minikh, and after it cleared Osterman, who sent Field Marshal to resign. But this government was short lived.
Count Heinrich Johann Friedrich Ostermann, Russia - Andrey; - One of the companions of Peter I, a native of Westphalia, actually ran the foreign policy of the Russian Empire in the 1720s and 1730s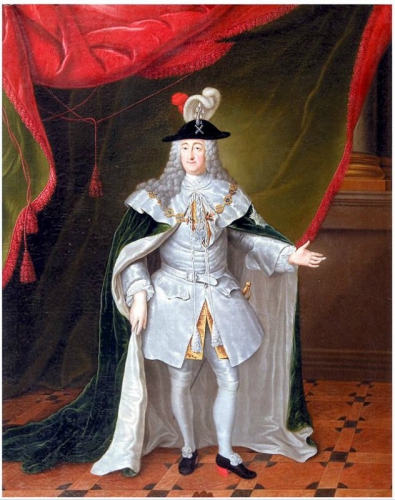 A year later - (November 25) December 6, 1741 - in a coup on the throne ascended Elizabeth.
Elizabeth I Petrovna - Russian Empress of the Romanov dynasty from November 25, 1741, the youngest daughter of Peter I and Catherine I, born from two years prior to their marriage.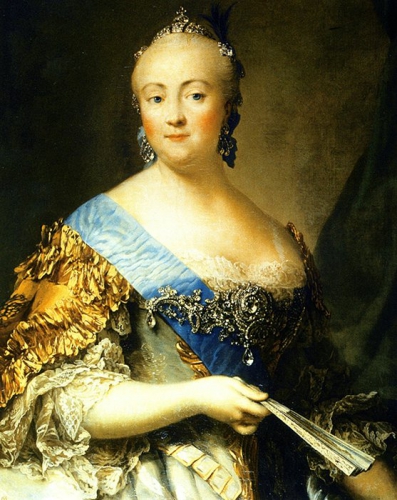 Osterman, the emperor, his parents and all their entourage were arrested.
The reign of Ivan VI was over before it began to realize himself - he reigned officially the first year of his life.
First, Elizabeth wanted to send "Brunswick family" of Russia, but, fearing that abroad they will be dangerous, changed her mind and sent them into exile. Moreover, according to the decree of the new empress all the coins with the name of Ivan VI were withdrawn from circulation for subsequent remelting, securities and commercial papers that are replaced with new ones, and all his portraits - destruction.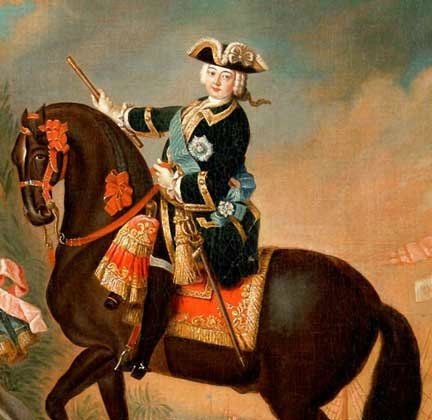 The place where the former emperor constantly changed and maintained in secrecy. First of Brunswick family moved to the outskirts of Riga Dinamiunde and then, away from the border, to the north of the country - in Holmogory. While he was in the same house as the parents, but lived for a blank wall. Four year old boy has been isolated from their parents and placed under the supervision of Major Miller. For many northern expeditions have affected the health of Anna Leopoldovna, and in 1746 she died.
But rumors spread on the location of Ivan forced Elizabeth translate it again - in 1756 it entered into a solitary cell Shlisselburgskaya fortress where he (officially known as the "famous prisoner") kept in complete isolation from the people, he was not allowed to see even serfs servants. But the documents show that the prisoner knew of his royal origin, could read and write. In 1759, he showed signs of mental disorders, but the jailers found their simulation.
With accession to the throne in 1762, Peter III, Ivan Antonovich situation has not improved.
Peter F. III (born Karl Peter Ulrich of Holstein-Gottorp, February 21, 1728, Kiel - July 17, 1762, Ropsha) - Emperor of Russia in 1761-1762, the first representative of Holstein-Gottorp (Oldenburg) branch of the Romanov on the Russian throne. C 1745 - reigning Duke of Holstein.
After a six-month reign overthrown in a palace coup, which enthroned his wife, Catherine II, and soon lost his life.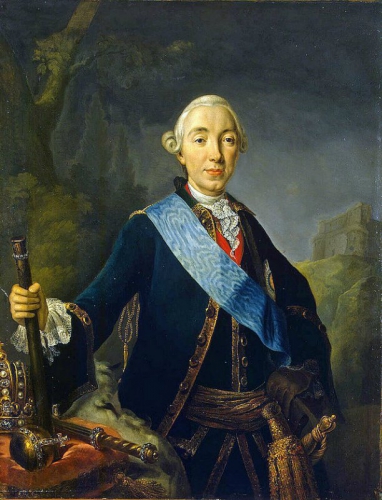 Furthermore, was instructed to kill him while attempting release. Then Catherine II also confirmed that "instructions", in addition to tighten content "famous prisoner." And for Elizabeth, and to change it, Peter III and Catherine II, he continued to remain a constant threat. Although Ivan VI was by then almost a legend, but it is not forgotten.
Catherine II the Great Alexeyevna - All-Russian Empress from 1762 to 1796 years. The daughter of the prince of Anhalt-Zerbst, Catherine came to power in a palace coup that toppled from the throne of her unpopular husband Peter III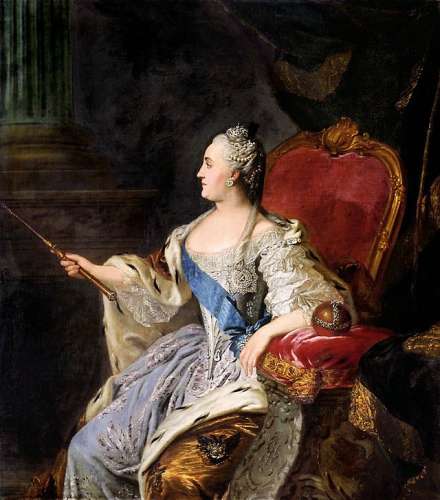 During his imprisonment several attempts to liberate the deposed emperor and again enthrone. The last attempt turned to him death. (5) July 16, 1764, Ivan VI Antonovich at the age of 23, was killed when trying to rebel guards to release him. Then the officer VJ Mirovich, carrying guard duty in Schlusselburg fortress, bowed to his side of the garrison to free Ivan and proclaim the emperor
instead of Catherine II.
Mirovich before the body of Ivan VI. Painting Ivan Tvorozhnikova (1884)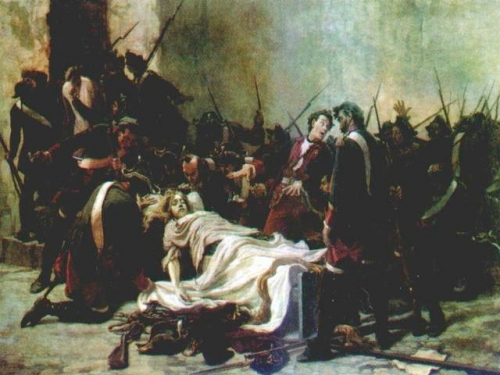 But prisoner (according to the "instructions") bezotluchno were two guards who and stabbed him. Mirovich was arrested and executed in St. Petersburg as a state prisoner, and Ivan Antonovich buried, as it is considered in Schlusselburg fortress; but in fact he is the only Russian emperors, whose place of burial in today's time is unknown.