31/10/2014



Sparrow.
I used to live a short and fun.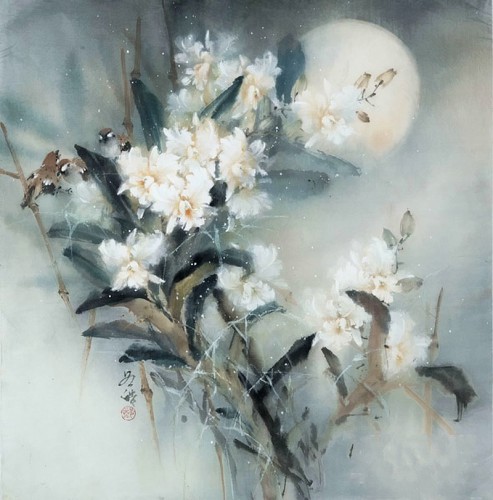 In the calyx
Dozing bumblebee. Do not touch it,
Sparrow - my friend!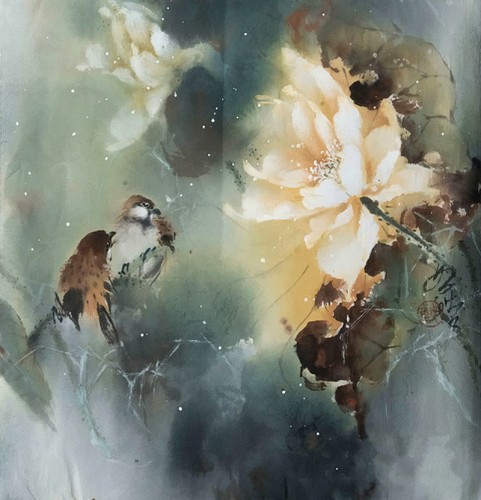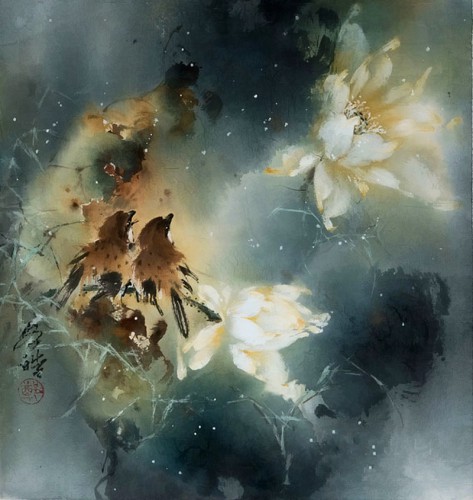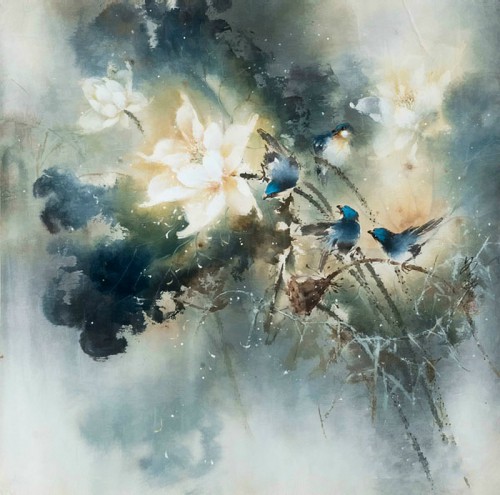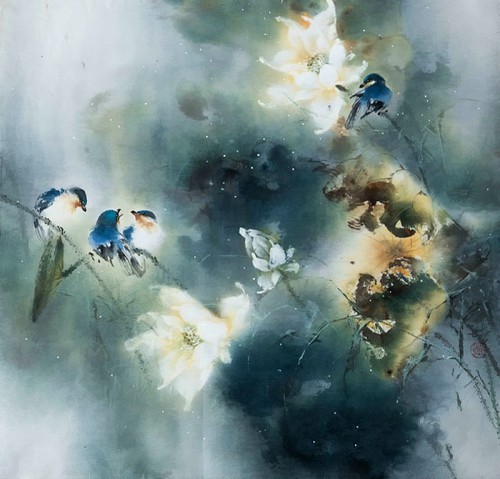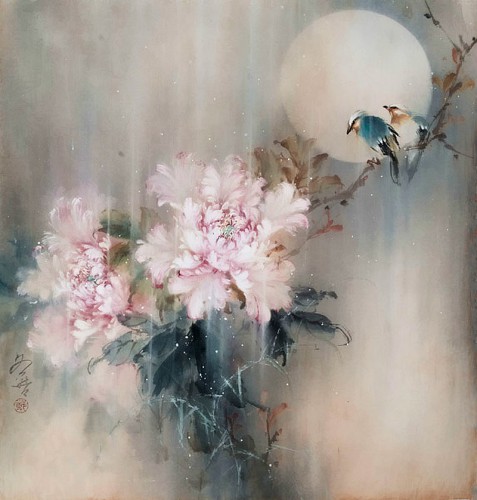 Saba on the Stairs White Wall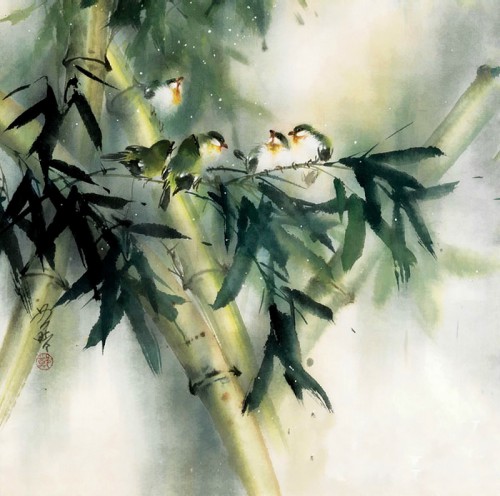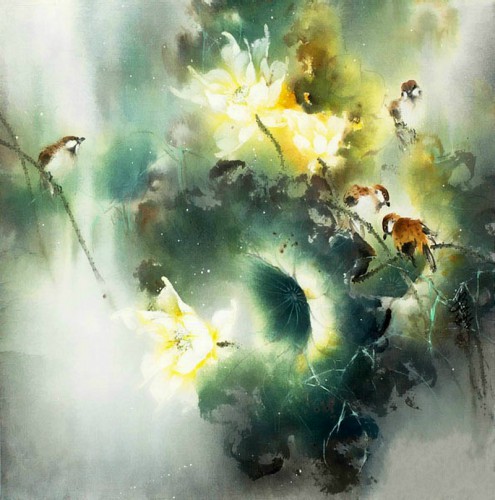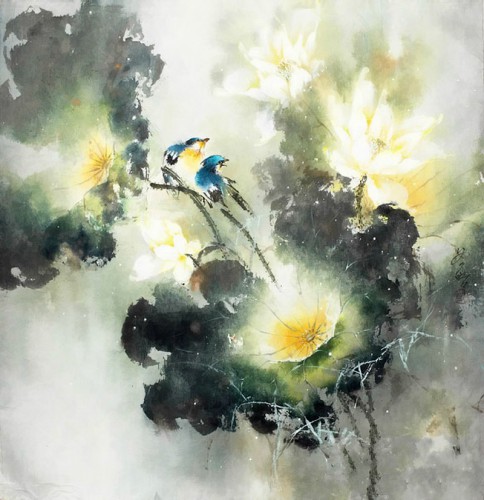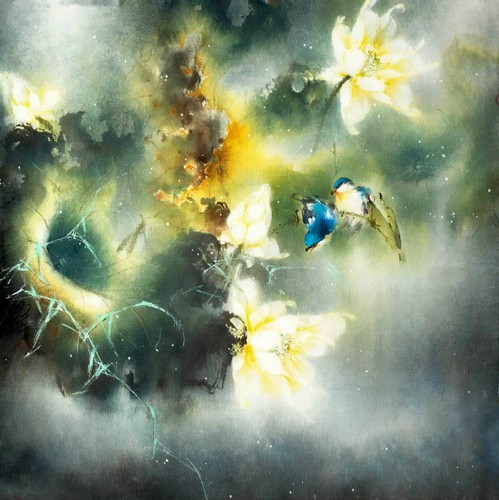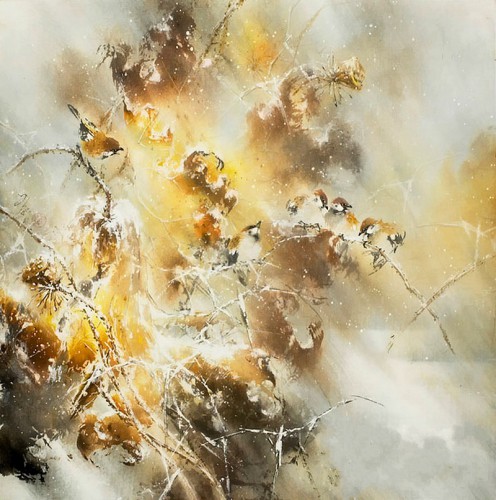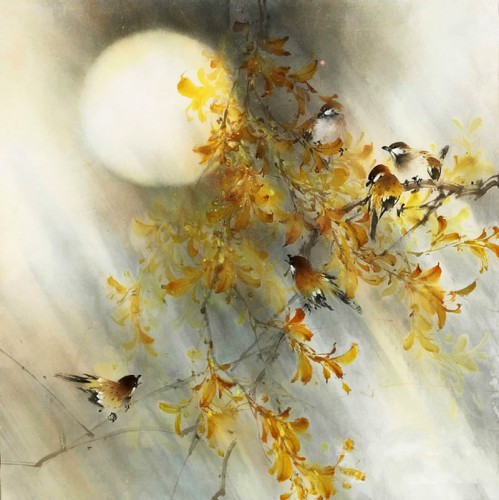 Hung in the sun
Cloud ... random on it -
Migratory birds.

Back in "banana-lemon" Singapore, where strong Chinese culture, lives a young artist Ching Keck How, in his spare time, he studies and watercolor paints in traditional Chinese art. A "Gallery Vadim Zverev" regularly makes inroads in Singapore to bring to our northern city of Saint - Petersburg little symbol of prosperity, fertility and abundance, painted on thin rice paper.
Subjects, at first glance, are simple: Sparrow on branches of bamboo, carp and catfish in the greenish water of the ancient pond. But their choice is not accidental. Pictures of the house bear not only the peace and quiet, but also the welfare of the family: the sparrow - a symbol of human affection, fertility and abundance of carp - a symbol of perseverance, courage, and male power.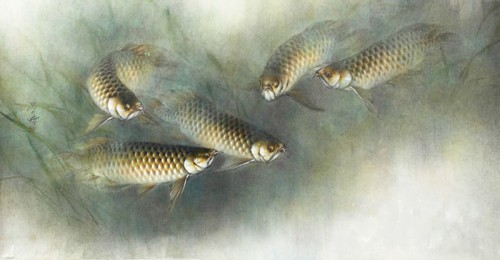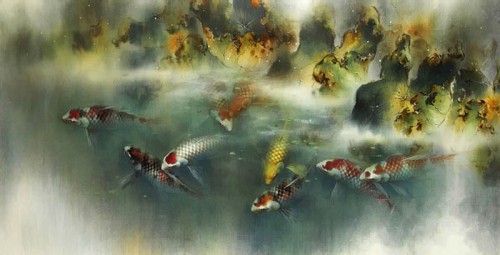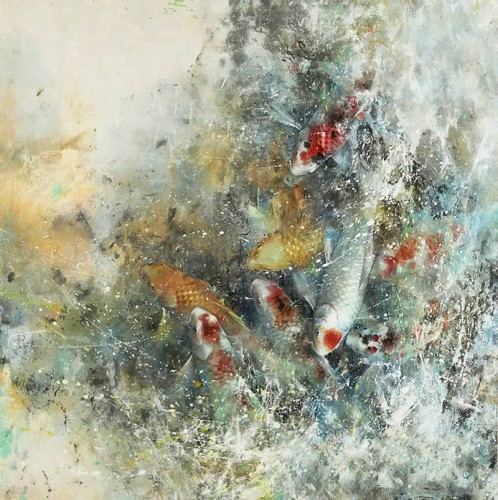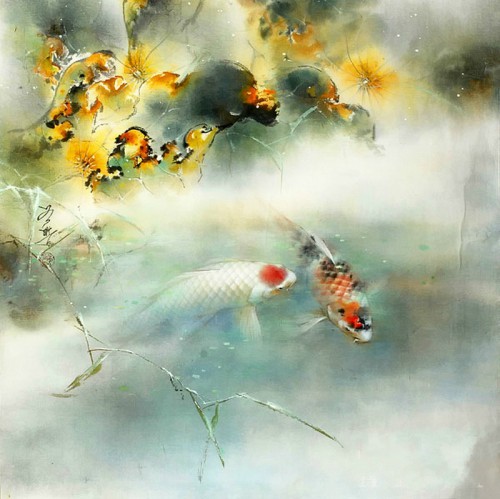 30/10/2014
Eyvind Earle was born in 1916 in New Yorke.V 14 years in France, was the first exhibition of his work. His first exhibition was opened in New York gallery Charles Morgan Galleries in 1937, and two years later Metropolitan Museum of Art acquired one of Eyvind Earle's works for their permanent exhibition.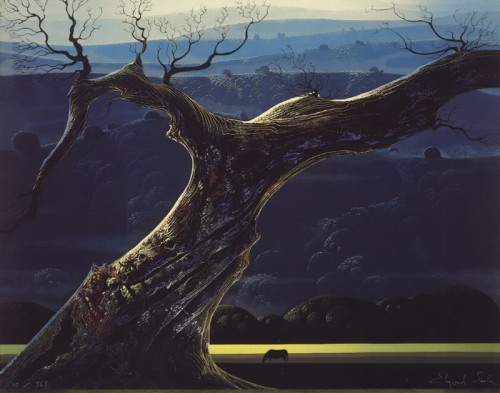 In 1953, he took an active part in the creation of animated short "Toot, Whistle, Plunk and Boom", received the "Oscar" award and the Cannes Film Festival. In subsequent years, Eivind created designs for such iconic cartoon characters as "Peter Pan", "For Whom the Bulls Toil", "Working for Peanuts", "Pigs is Pigs", "Paul Bunyan", "Lady and the Tramp" and "Sleeping Beauty ". Throughout his creative career, Eyvind Earle, in addition to writing, painting, worked in television, creating commercials, illustrations, magazine covers, and drew more than 800 designs of Christmas cards, which sold more than 300 million pieces.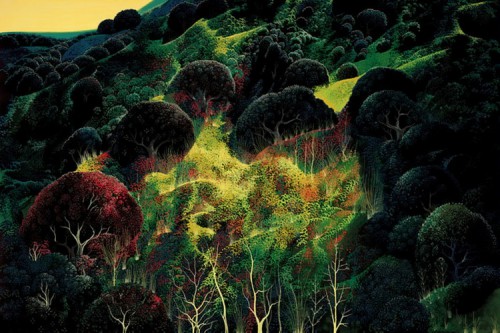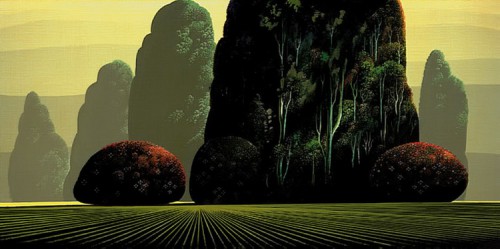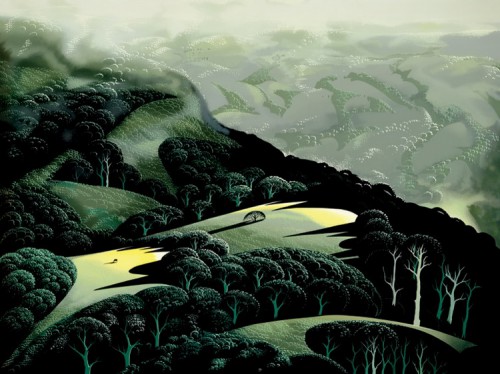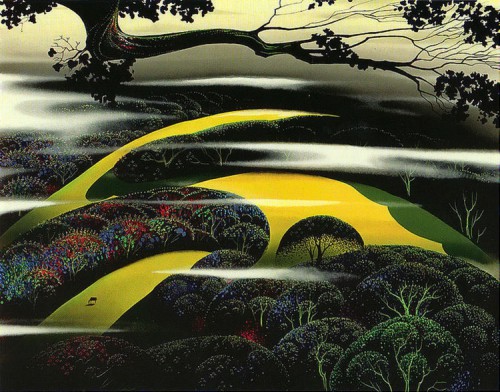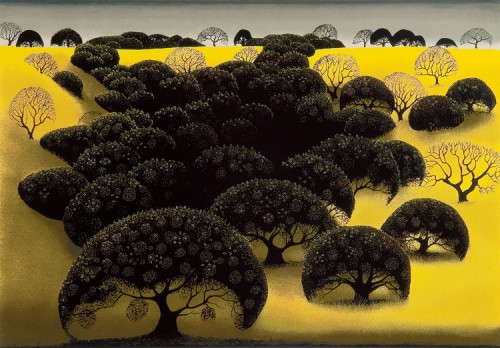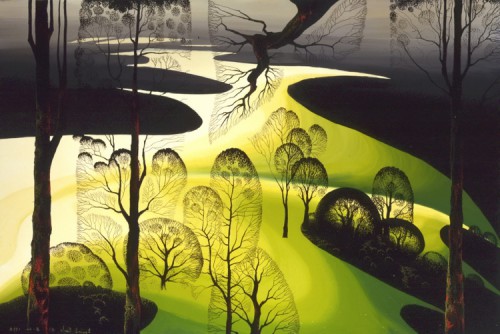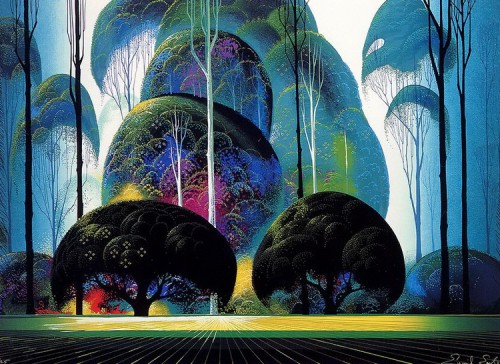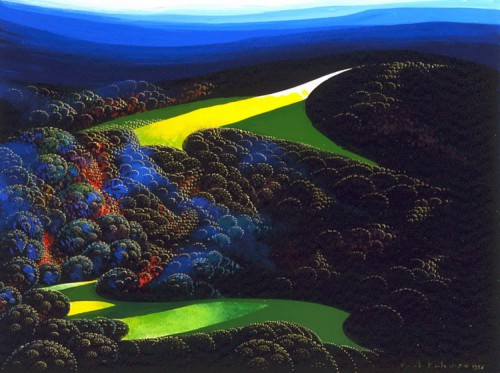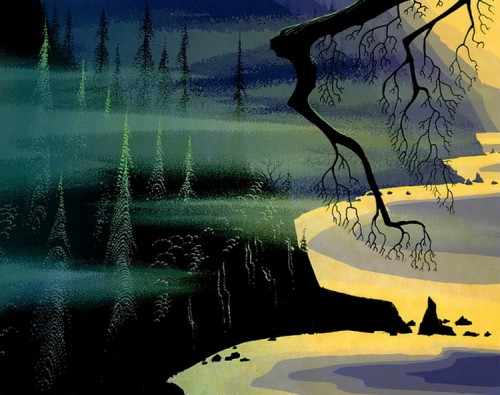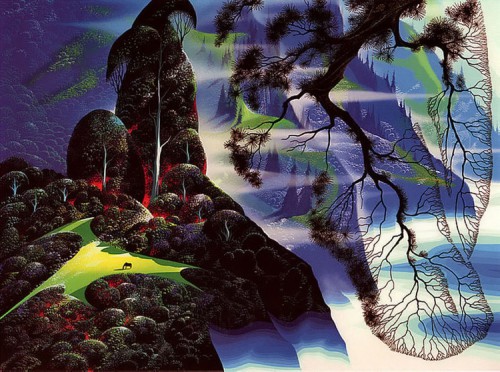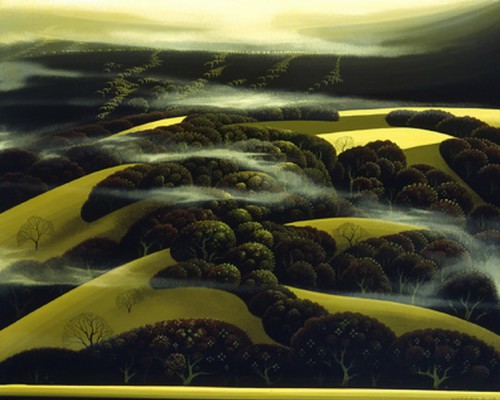 Eyvind Earle died in 2000, at the 84th year of life. He said that "drawing more than 70 years, I never cease to marvel at the stunning infinity of Nature. Wherever I look, I see creativity. Creativity - a creative process ... Creativity - a search for the truth. "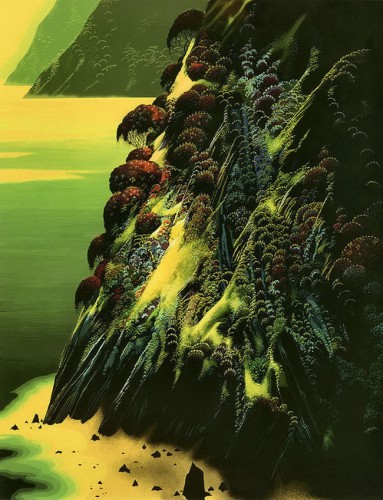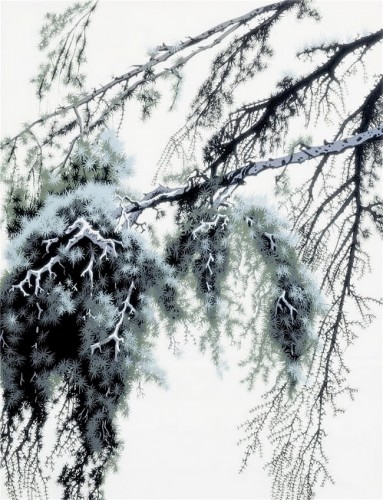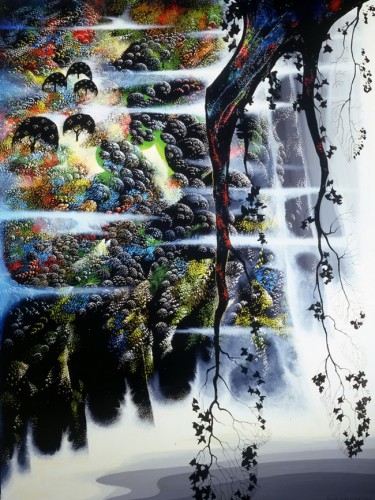 This technique of writing called serigraphy. This machine-screen printing method. Original image, made way serigraphy differ crisp and clear pattern, bright colors, and the purity of tone. This method of screen printing attracts artists that allows you to create an original image in the forward (nonspecular) form, while in the engraving and lithography master forced to perform in a mirror image form.
Eyvind Earle
biography
29/10/2014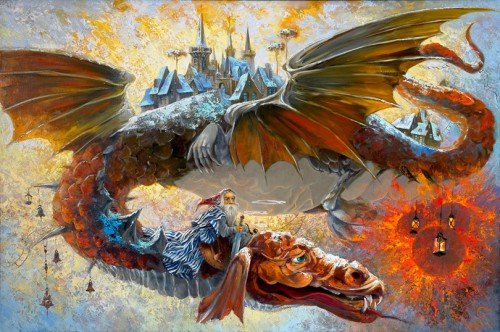 Everyone knows how changeable nature,
And every year, one of all animals,
Carries luck to those whose symbol year
In the eastern horoscope hides look.

The owner, the future is bright,
In Chinese fairy tales kind and strong
Heat and light - fire, as fire,
Fly on the wings of fairy Dragon!
He will warm all new warm feeling
New Year's gift to bestow,
To the New Year, do not think about sad,
Let the fire in front of you shines!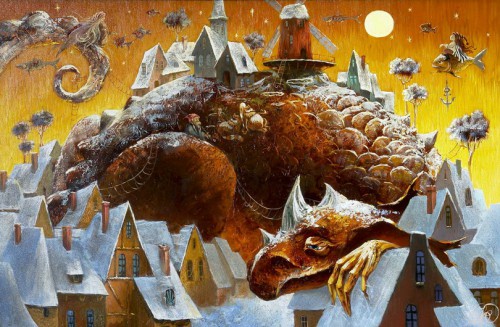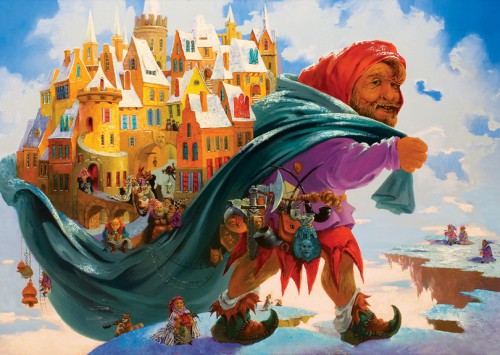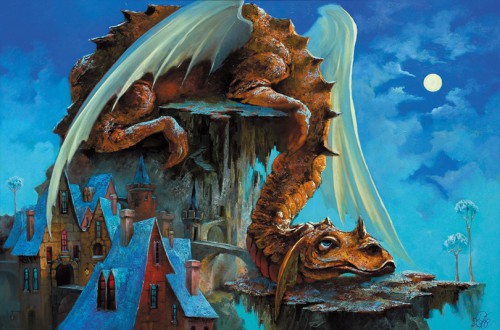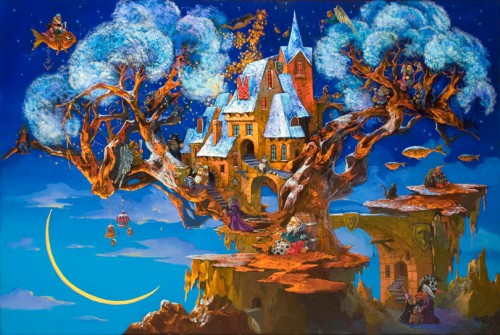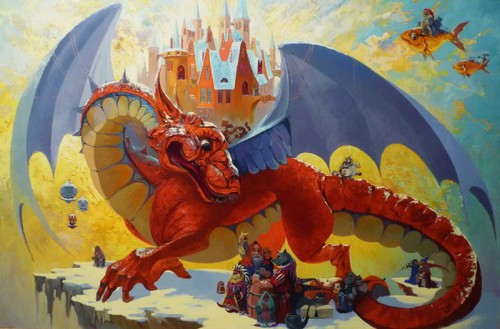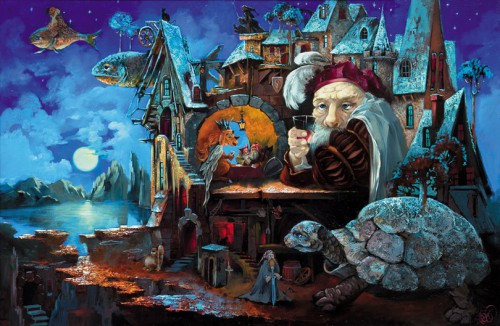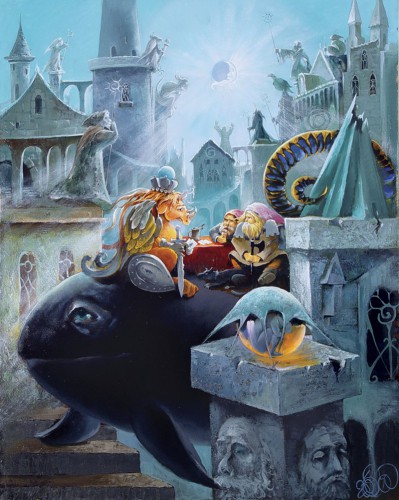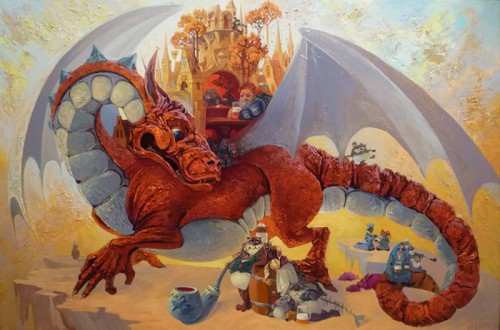 Artist Anton Gortsevich


Arrow through the sky, he rushes
Native element elated,
Fire and smoke around the jet -
Came to us fabulous Dragon!
His rule is effective,
Goodness and wisdom will bring,
Note so that it was hot,
Dragon glorious New Year!
Thousands Wish granted!
Love, happiness bestow,
Your house will fill wealth,
And heal the wounds of the heart!
Let's raise a toast boldly,
So that in the New Year all
To dream and live like
Dragon enjoyed successes!